We Specialise in Video Production, Animation Video, and eLearning
Development for Healthcare and Government
Welcome to Magpie Creative – the full-service agency that's trusted by healthcare and government clients to deliver solutions that stand out.
Content That Connects, Stories That Resonate
Magpie Creative was founded in 2014 by Joe Hughes. Yet the journey to creating one of Greater Sydney's leading video production agencies had an unlikely start.
Working as a Project Director for part of NSW Health, Joe was mostly engaged with running one of the organisation's IT programs, with a budget of $75m. However, when he was asked by his boss to create some corporate videos, he jumped at the chance to incorporate his hobby of making short films into his role.
The videos were so successful that before long, Joe was the unofficial in-house video producer for the organisation – all while continuing to head up the IT program!
After over a decade working in government and public health, Joe decided it was time to change careers and turn his part-time passion into a full-time business. And so, Magpie Creative was born.
Today, Magpie's unrivalled experience in government and healthcare means we're able to provide clients with specialised, flexible solutions that are carefully tailored to the needs of these areas.
As a result, we deliver premium visual content and end-to-end eLearning solutions that adhere to even the strictest of timelines, budgets and project specifications – enabling our clients to address their challenges, meet their objectives, and communicate their message in a way that cuts through.
Whether we're producing compelling corporate videos, creating cutting-edge animation videos, or designing and developing complete eLearning courses, we pride ourselves on going the extra mile to deliver the best possible outcomes, each and every time.
By combining our process-driven methods with close collaboration and a highly personal level of service, we ensure our clients' needs are met while building strong relationships along the way.
At the core of our agency is a desire to connect with an audience by telling your story. From emotive videos that inspire action to intuitive online courses that uplift and motivate, this creative storytelling approach is infused in all we do.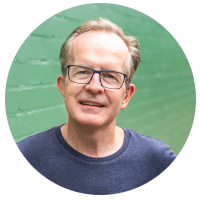 Role: Founder and Creative Producer
Industry Experience: 10 years
Stand-Out Skills:
Exceptional industry expertise in government and healthcare spanning over 14 years, with a strong understanding of how these industries operate

Over a decade of experience in writing, directing and producing film and video, including a large number of videos for NSW Health, Department of Education and NSW Department of Customer Service.

Proven experience in change management and the use of video to support change and innovation
In Joe's words, effective storytelling is about:
"A mix between engaging characters and a meaningful narrative.  Whether in a feature film or a corporate video, interesting characters and a clear narrative will always connect with an audience".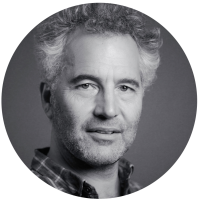 Role: Cinematographer, Editor, Photographer, All-Rounder
Industry Experience: 25 years
Stand-Out Skills:
Creative prowess

Technical proficiency

Academic knowledge across a wide range of subjects, from history and anthropology through to drama and directing

A storytelling style that's engaging, informative, disarming, intelligent and visually rich
In Brian's words, effective storytelling is about:
"Starting with a strong and genuine premise, then directing and framing that premise to guide all aspects of the storytelling. Effective storytelling will always be revealing new insights that both satisfy the viewer and make them want to watch more. If done right, storytelling will have a lasting emotional impact."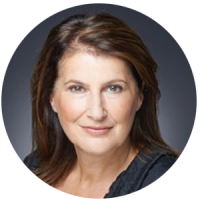 Role: Producer
Industry Experience: 20 years as a Producer, 40 years in other roles in the Australian Film and Television industry
Stand-Out Skills:
Idea development

Script writing

Performance

Direction

Interviewing
In Suzy's words, effective storytelling is about:
"Personal experiences."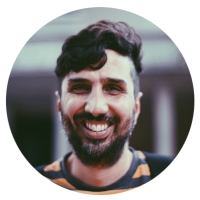 Role: Film Director
Industry Experience: 26 years 
Stand-Out Skills:
Conceptualising stories

Pre-visualising mood and aesthetic of films, including storyboards and shot sequences

Identifying the communication strategy and then connecting the emotional core of a story
In Platon's words, effective storytelling is about:
"A memorable cast, characters or speakers, unexpected and playful visuals, and an emotionally relevant soundtrack."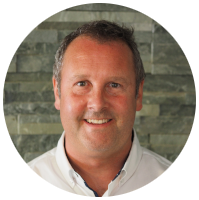 Role: Digital Learning Developer
Industry Experience: 14 years
Stand-Out Skills:
Ability to design content that works for learners while keeping stakeholders happy

Simplification of complex content to enhance learner understanding

An instructor-led training background that gets to the core of what the learner is thinking
In Darren's words, effective storytelling is about:
"Having an emotional connection to the story and outcome/s – whether starting the story with a controversial statement or changing perceived perceptions by the end of the story. Storytelling has always been around. It's always been a way of connecting and learning, and is still how people learn and discover."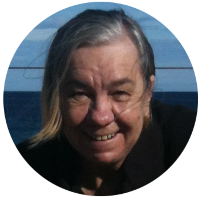 Role: Video Editor
Industry Experience: Over 20 years
Stand-Out Skills:
Attention to detail

Passion for learning new things

Rising to any challenge
In Miriana's words, effective storytelling is about:
"Being clear about what you want to communicate and having empathy for the subject."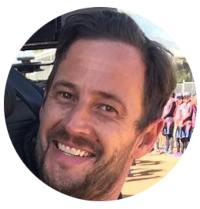 Role: Camera Operator, Stills Photographer, Camera Assistant, All-Rounder
Industry Experience: 10 years
Stand-Out Skills:
Versatility on-set

Teamwork

Can-do attitude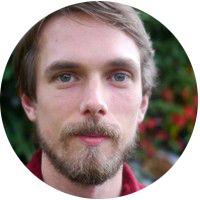 Role: Animator
Industry Experience: 10 years
Stand-Out Skills:
Corporate animation expertise

Experience working on projects for Canon, Rio Tinto, Motorola, Australian State Governments (NSW and WA), and Marketo, across industries including tech, engineering, mining, health, environment, insurance, and new software.

Ability to create concise and creative animations that are appropriate for the audience and project requirements
In Jon's words, effective storytelling is about:
"A focus on people as individuals."
As specialists in video production, animation videos and eLearning development for healthcare and government, our team is here to help you achieve your goals.
Fill out our online enquiry form or use the details below to get in touch.
Tell Us About Your Project