Video can be a powerful tool in your quest to create sustainable change. The question is, how can you make sure that your video is going to do the job?
Keep these important tips in mind when you are planning your change management video.
1. Show the WHY of the change
This is your opportunity to create a vision that people will be proud (or at least willing) to be part of. With a good video you can create an emotional experience using images that inspire your audience to get behind the change. Good cinematography can create a bigger picture, both figuratively and literally.
2. Demonstrate the BENEFITS of the change
People need to feel connected to the problem you are solving. Feeling and seeing how the change will tangibly benefit them is a powerful way to bring them on the journey.
3. Tell your change STORY
Take your audience on a compelling journey. Whether the change is moving your organisation from good to better or from problem to solution, video provides you with a powerful storytelling medium.
4. TARGET your change message to your audience
Think about your target audience and make sure they are front of mind when you plan your video. And don't be tempted to try and be all things to all people as this will only dilute the impact. If you have several diverse audiences, then consider a second or third video aimed at them.
5. Make your change FUN
People love being made to laugh, it relaxes them and makes them more receptive. Consider using humor in your change video. Play with ideas that can show what fun it can be to change things up.
6. Use REAL people
Where possible use people that have actually experienced the change already and have positive things to say about it. Show them demonstrating the benefits of the new system or product. Your audience will feel more connected by seeing and hearing real examples rather than you just telling them why the change is beneficial.
7. Keep it SHORT and sweet
Attention spans are short, and people are busy. A great two to three minute video can say and show so much. Make an impact in the first few seconds and you will retain your audiences interest.
8. Be CREATIVE with the visuals
As well as making your video cinematic, consider using things like animation and graphics to make your video more engaging. People respond to big ideas and big visuals. Use all of the visual tools available with video to make key points stand out.
9. CONNECT with people's emotions
Avoid using too much data in your video. Instead familiarise your audience with the feeling of how good the change will be. Focusing on the emotional aspects of the change will engage people more.
10. Keep to the POINT
Now is not the time to wax lyrical. Remove any waffle, be ruthless with unnecessary comments. Less is definitely more when it comes to video. There is reason why they say a picture is worth a thousand words.
There are many issues to consider when using videos as part of your change efforts. Having an understanding of how to increase their effectiveness will surely bring greater success to your project. A good production company will craft a script that takes into account all of these 10 points.
Do you have any tips to add to our list? We'd love to hear your thoughts in the comments below.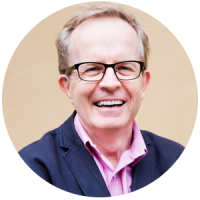 Joe Hughes
Founded Magpie Creative in 2014 after a long career as an IT Project Manager, including working on several large change programs. Magpie Creative specialises in creating engaging videos focussed on helping organisations implement change.